On Wednesday, January 20, 2021, LGC Clinical Diagnostics' Chief Scientific Officer Russell Garlick, PhD, and Senior Product Manager Chris Cotreau, hosted a webinar titled Biomarkers Associated with COVID-19 Progression and the Benefits of Calibration Verification.
During the webinar, Russell and Chris provided an overview of three main topics: various biomarkers associated with COVID-19 progression, the value of linearity and calibration verification, and accreditation and regulatory requirements.
Biomarkers Associated with COVID-19 Disease Progression
Russell discussed how the identification of effective laboratory biomarkers able to classify COVID-19 patients, based on their risk, is imperative in being able to guarantee prompt treatment. Some of the biomarkers that are linked in identifying COVID-19 progression and treatment are: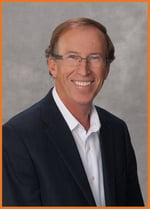 C-Reactive Protein (CRP)

Interleukin-6 (IL-6) - pictured

Procalcitonin (PCT)

High Sensitive Troponin (TnI, TnT)

D-Dimer

Creatine Kinase (CK)
The Value of Linearity and Calibration Verification
Chris then brought up the discussion of how linearity and calibration verification - particularly in reference to VALIDATE® products - offers up many positives including: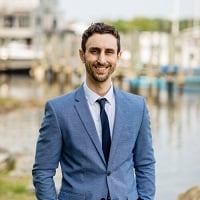 Confidence in full technical range, especially in the lower/upper limits where patient results are not challenged by routine quality measures.

Verification post-installation of a new or replacement analyzer, test, or method.

Troubleshooting an assay or instrument when quality control results are unacceptable, or demonstrate a shift.

Achieving and/or fulfilling accreditation and legislation requirements
Accreditation and Regulatory Requirements
Lastly, during the presentation, Chris described how laboratories located in the United States are required, by CLIA '88 Clinical Laboratory Improvement Amendments (42 CFR 493§ 493.1255 Standard: Calibration and Calibration Verification Procedures), to perform and document calibration verification procedures at least once every six months and whenever any of the following occur:
A complete change of reagents for a procedure is introduced, unless the laboratory can demonstrate that changing r

eagent lot numbers does not affect the range used to report patient test results, and control values are not adversely

affected by reagent lot number changes.

There is a major preventive maintenance or replacement of critical parts that may influence test performance.

Control material reflect an unusual trend or shift, or are outside of the laboratory's acceptable limits, and other means

of assessing and correcting unacceptable control values fail to identify and correct the problem.

The laboratory's established schedule for verifying the reportable range for patient test results requires more frequent

calibration verification.
Also outlined during the presentation were requirements necessitated by ISO 15189:2012 and regional requirements such as CBAHI (Kingdom of Saudi Arabia), NABL 112 (India), CNAS (China), and others defined for Singapore, Hong Kong, South Korea, and Japan.

Watch the Recording
To watch a recording of the webinar, click here, or on the button below.
For questions associated with the above, please email CDx-Sales@lgcgroup.com, or call 800.377.9684.